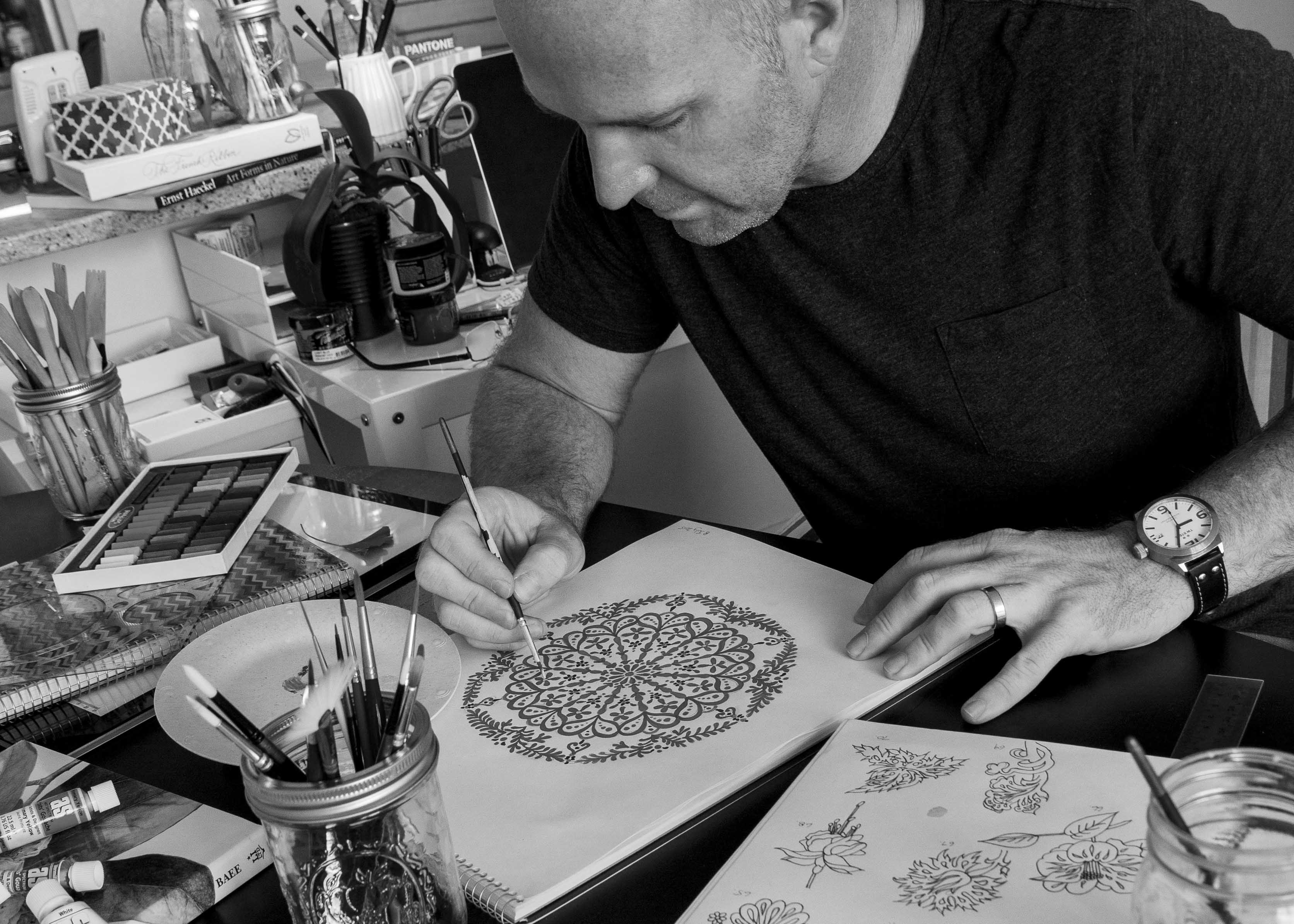 ABOUT
Hello! My name is Raymond Ware, thank you for stopping by to review my collections.
Originally from Australia, I am an Illustrative and Surface Pattern Designer now based in New York, NY. I create patterns and illustrative designs for clients in the housewares, fashion and quilting industries.
My designs are detailed and intricately finished using a variety of methods including gouache and watercolour rendering, hand inked drawing, and digital manipulation, predominantly using Adobe Illustrator and/or Photoshop.
I have a passion for detail and a love of colour, thoughtful design and pattern so I find inspiration everywhere, not just in the extraordinary, but also in the everyday. I love discovering unusual forms and geometric patterns hidden in our amazing planets collection of flowers and foliage. Naturally curious, my inspiration comes from my love of travel and my treasured morning walks where I often lose track of time just wondering in my wandering!
My career spanning more than 20 years and in various design disciplines has been more sharply focused by my formal design training at the International School of Colour & Design (ISCD) in Sydney, Australia. This background, along with a constant and lifelong hunger to learn more about colour, design, and in particular, pattern, has helped me build a solid repertoire of illustrative and graphic techniques which have been used in a range of successful commercial applications.
The Portfolio section of the site allows you to view some of my collections and if you are interested in seeing more of my artworks, which are available for licensing, please email me at raymond.ware@icloud.com to get in touch.
I hope you enjoy some of my creations and welcome any questions you have about how we can work together.
Thank you.